Located in historic down town Martinez. Lipary Collectibles the pilot store for LC Galleries has been a staple of Main Street Martinez since 1994 and serves as company headquarters.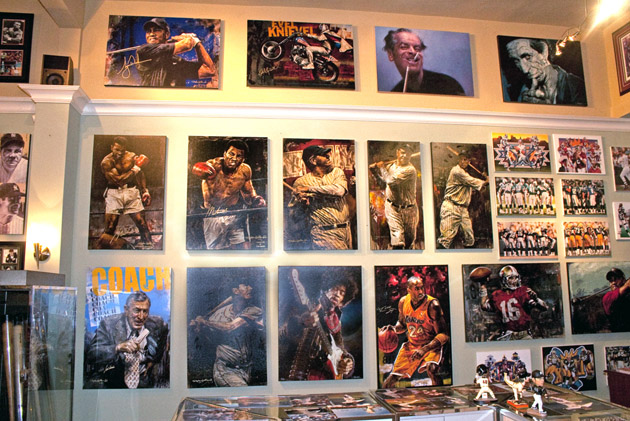 This location feature's  our largest selection of  Hand Enhanced Giclees on Canvas by artists Stephen Holland, Sebastian Kruger, Opie Otterstad, Ronnie Wood and Justin Bua.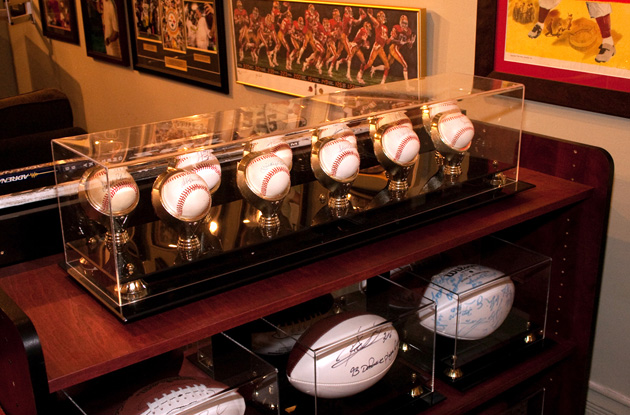 It also features one the most impressive multi-sport autographed memorabilia collections anywhere in the world. NFL, MLB, NBA, NHL, MLS, MMA, BOXING, GOLF, NASCAR, TENNIS, ETC… This Gallery has a fantastic selection of balls, bats, shoes, gloves, jerseys, helmets and pictures both framed and unframed.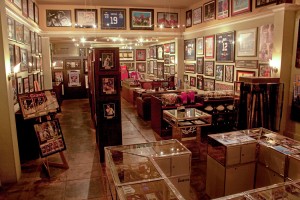 Additional highlights includes both autographed and non-autographed Celebrity and Music Memorabilia. Pictures, guitars, backstage passes, Marylin Monroe, Frank Sinatra, John Wayne, Led Zeppelin and AC/DC to name a few. Many of these prized collectible pieces have been mounted in several different professional styles providing examples to our customers to create there own unique collectibles with our expert mounting services.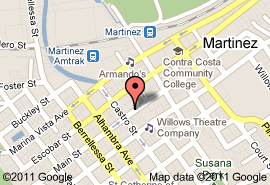 Lipary Collectibles is located in Down Town Martinez
625 Main St.
Martinez, Ca. 94553
(925) 370-6032
Tue-Wed 11am – 5pm
Thu-Fri 11am – 6pm